| | |
| --- | --- |
| Posted on 16 September, 2014 at 0:45 | |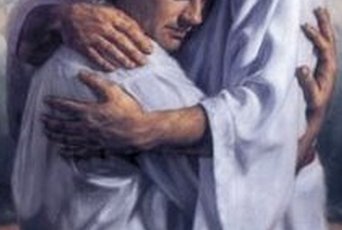 Did you ever wonder what Heaven will be like?
In a word, satisfaction. You will be completely satisfied.
Let's face it, if not all, isn't most of what we do in life hoping for some sort of remuneration—some sort of pay back? Aren't we hoping to be satisfied?
Legally speaking, satisfaction means "the payment of a debt or fulfillment of an obligation or claim." Once a payment has been made, both sides have settled the pending issue, and everyone is happy. Though it is true, in the spiritual realm, anyone who has trusted the blood of God's Lamb for the salvation of their soul has satisfied the law of God, but that isn't the kind of satisfaction I'm referring to in this article. What I was hoping you would see, Christian, is the simple sense of the word satisfaction that has been defined as contentment, pleasure, gratification, fulfillment, enjoyment and happiness. Won't we be, as the song says, "Happy over There?" Of course we will. Everything that we would ever need [not "want," "need" (Philippians 4:19)] in Eternity will be fulfilled.
When I say "satisfaction," I'm not referring to carnal or fleshly appetites. No, no. Far from it. I'm referring to love, true love.
Do you remember the feeling you had, Christian, when you were first saved and you knew that God loved you? Do you remember being enveloped with His love? Surely, as a child of God, you've experienced that, haven't you? Do you, also, remember that nothing else in this world meant as much to you as the feeling you had at the knowledge that you now loved God, and, more importantly, that He loved you? Think back. Do you remember your "first love?" (Revelation 2:4)
The Lord's prayer of John seventeen describes that love...
23  I in them, and thou in me, that they may be made perfect in one; and that the world may know that thou hast sent me, and hast loved them, as thou hast loved me. 24  Father, I will that they also, whom thou hast given me, be with me where I am; that they may behold my glory, which thou hast given me: for thou lovedst me before the foundation of the world. 25  O righteous Father, the world hath not known thee: but I have known thee, and these have known that thou hast sent me. 26  And I have declared unto them thy name, and will declare it: that the love wherewith thou hast loved me may be in them, and I in them.
Do you know what Heaven is going to be like?
Satisfaction; complete satisfaction that knows no limit to the love of God for you personally.
Have you thanked Him, lately, for that love?
Pastor Bob
Categories: None
/