Shopping Cart
Your Cart is Empty
There was an error with PayPal
Click here to try again
Thank you for your business!
You should be receiving an order confirmation from Paypal shortly.
Exit Shopping Cart
| | |
| --- | --- |
| Posted on 12 July, 2013 at 13:20 | |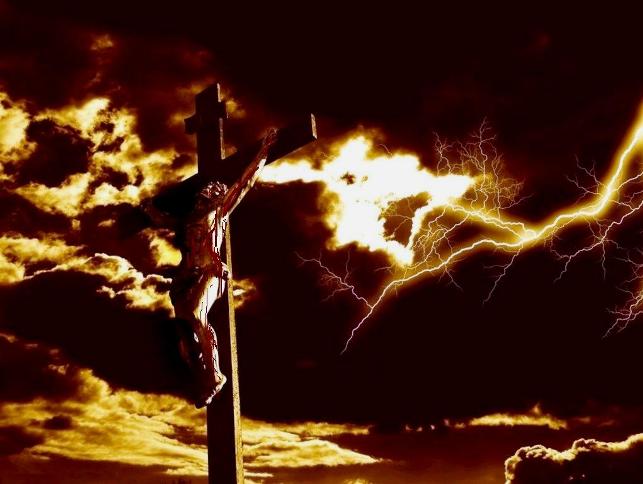 A Brother asks…
"That Jesus (the Word) was 'cut' off from the God head when He was suffering on the cross and when he cried out My God, My God (recorded three times in the Bible but only twice 1. My God, 2. My God is because He was recognizing the two remaining in Godhead up in heaven because He being the third person of the Godhead is on the cross and is crying out to them). Sounds logical at first but from what I have always understood is that Jesus the 'man' (flesh) was crying out in his human nature to do so from being cut off from God. Now how can He (being God Almighty in the flesh be cut off from himself as part of the God head?) I have a problem with that because in view of John 3:13, 'And no man hath ascended up to heaven, but he that came down from heaven, even the Son of man which is in heaven.' The last part of that verse basically is stating that He is still in Heaven while He is flat footed on earth '…even the Son of man which is in heaven.' So taking that verse as it is in the King James Text... wouldn't it be right to say that when Jesus is on the cross bleeding blood from his human nature that He is still God and still up in Heaven with the other two in the Godhead?"
Here is my answer…
The obvious answer to all this is… We don't know.  But, since you asked me to answer this question, I will do my best to answer…
What I believe is that when Jesus—who was filled with the Holy Ghost from conception (…notice that I didn't say "till death"...)—was hanging there on that cross, the moment (in God's eyes) that he (Jesus) began to pay for our sins his (Jesus') spirit (the Holy Spirit) never left him (Jesus). Though forsaken of the Father, he (the Holy Spirit) stayed right inside him (Jesus) every moment that he (Jesus) was suffering for our sins, watching and bearing witness to his (Jesus') suffering.
If that isn't so… if he (the Holy Spirit) wasn't looking on (peaking, if you will) whose word would we take, when we say we "KNOW!" that we are saved? Do we say "Roman soldiers witnessed this account, and that's how I know I'm saved…"? No. We say…
"If we receive the witness of men, the witness of God is greater: for this is the witness of God which he hath testified of his Son. He that believeth on the Son of God hath the witness in himself: he that believeth not God hath made him a liar; because he believeth not the record that God gave of his Son. And this is the record, that God hath given to us eternal life, and this life is in his Son. He that hath the Son hath life; and he that hath not the Son of God hath not life. These things have I written unto you that believe on the name of the Son of God; that ye may know that ye have eternal life, and that ye may believe on the name of the Son of God." (I John 5:9-13)
I don't understand it fully and neither do you. By design (configuration), the Godhead* (Acts 17:29; Romans 1:20) is a mystery and so are its inner workings (we are on the level here of the nature of God, and it is, therefore, not necessary to capitalize the word "it" –see Genesis 3:15 and Luke 1:35.) Since in Jesus dwells "…all the fulness of the Godhead bodily…" (Colossians 2:9), we can safely say that God was there every moment he hung on the cross and afterward, when he went "…into the lower parts of the earth…." (Ephesians 4:9)
Pastor Bob


* In this one verse, the Trinity is show as all working together, hand in hand. Let me show you what I'm saying...
"Take heed therefore unto yourselves, and to all the flock, over the which the Holy Ghost [One: The Holy Ghost] hath made you overseers, to feed the church of God [Two: More than Jesus or the Holy Spirit, "Father God" (as in our "'Father' which art in Heaven" is known in particular as "God"], which he hath purchased with his own blood [Three: It was Christ's blood that was shed on Calvary's cross, for "...a body hast thou prepared me" (Hebrews 10:5)]." (Acts 20:28. See Matthew 3:16 and I John 5:7)
Categories: None
/